Box Office: 'The Marksman' Captures Top Spot With $2 Million, Bleak Times for Movie Theaters https://t.co/aN6grLPxti

— Variety (@Variety) January 24, 2021
It was a bleaker than usual weekend for movie theaters.
The Marksman kept the top spot with $2 million, but its gross was the lowest for the top film in two months. And over a dozen films scheduled for the next three months are now not coming until later in the year.
The Croods 2 came in at #2 with $1.82 million, followed by Wonder Woman 1984 with $1.6 million. Their domestic totals are $41.8 and $37.7 million, respectively. WW84's HBO Max run ends today.
Next weekend sees the release of Denzel Washington's The Little Things in theaters and on HBO Max, Saint Maud in theaters before the film goes to Epix on February 12, Carey Mulligan's The Dig on Netflix, Nomadland in IMAX, Supernova with Stanley Tucci and Colin Firth on VOD, and some Justin Timberlake movie on Apple TV.
Chart: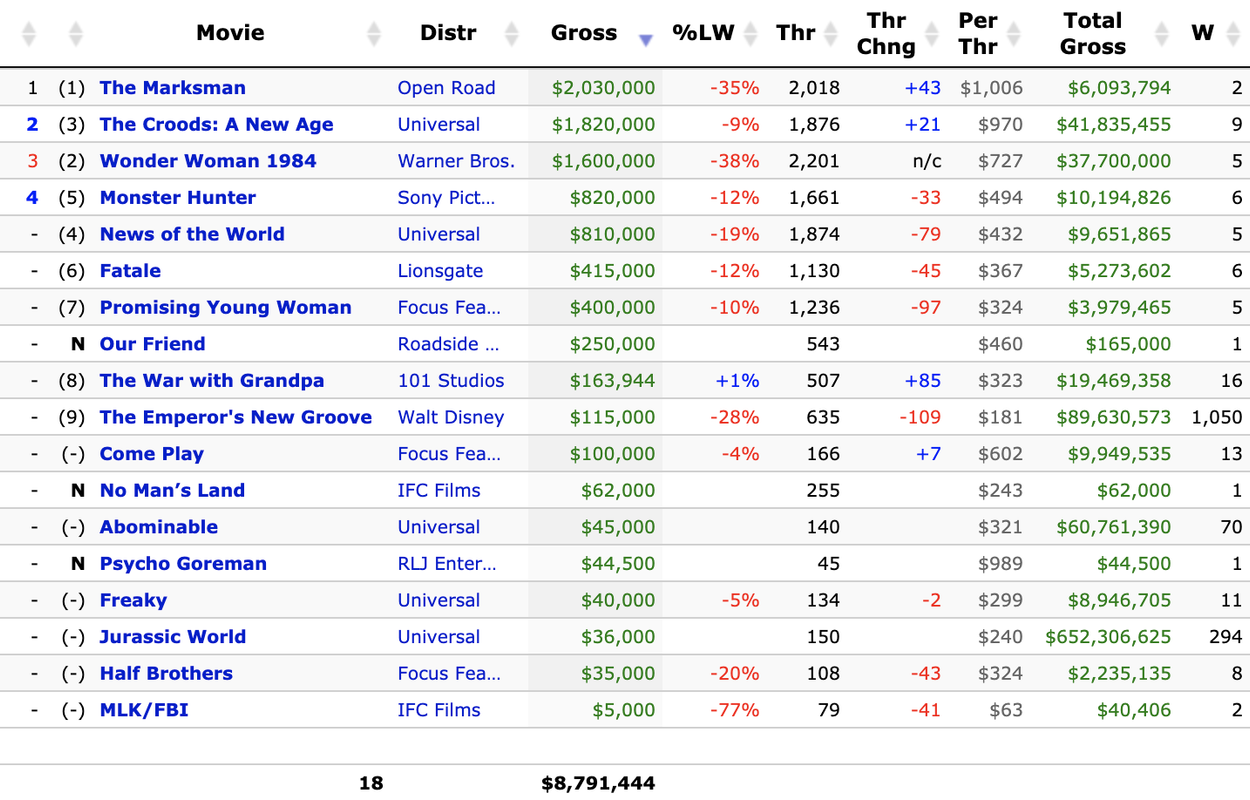 Source, 1