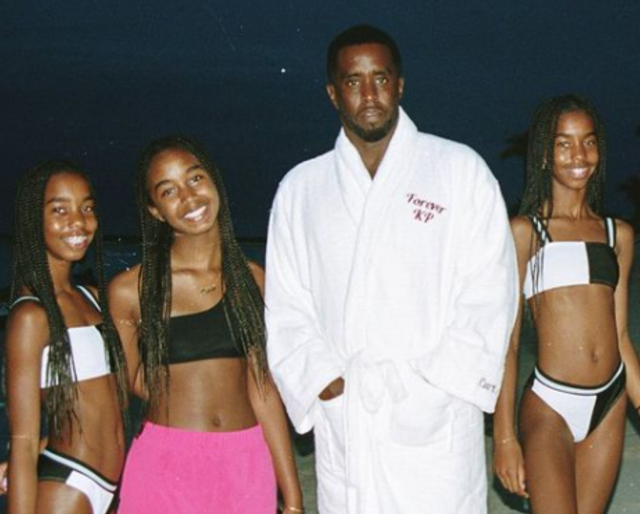 Sean "Diddy" Combs is in full celebration mode as his mom, Janice Combs, and twin daughters, Jessie and D'Lila, commemorated their birthdays over the weekend.
Diddy took his daughters on a boat ride on Monday (Dec. 22). "Happy Birthday to Jessie and D'Lila," Sean Combs wrote online. "Wow," the celebrity father exclaimed. "Time is flying and I'm enjoying every second of it. I thank God for blessing me with such humble, kind, sweet, amazing girls. Kim is definitely smiling down on you two beautiful girls. I love you both so so much! Happy 14th Birthday."
Jessie and D'Lila cut their birthday cake with grandma Janice Combs by their side. Janice commemorated her eightieth birthday this past weekend. Diddy gifted his mom with a new Bentley and $1 million as a way to thank Janice for her many sacrifices through the years.
"I only exist because of this beautiful, hardworking, loving, hilarious, ass-whooping, always telling me the truth, genuine, smart, fly absolutely amazing Black Goddess Queen," Sean Combs wrote of his mother on her special day. "Happy 80th Birthday to the best mother in the world," the celebrity father exclaimed. "Love you forever and ever!"
Jessie and D'Lila are two of six children Sean Combs fathers. Stay tuned for more celebrity dad news!
Photo: Sean "Diddy" Combs/Instagram