We're all feeling pretty stressed out by the US Election, but Rose McGowan revealed that her suffering is on a whole other level.
The Charmed actress shared a photo from a hospital bed, wearing a mask with her arm in a cast.
She revealed in the caption that she broke her arm while "reading US election results while on the stairs".
The 47-year-old then explained that she's currently in Mexico, to show the difference between the health system there and in the USA.
"It cost $250 in Mexico for my emergency room visit, compared to a likely 10k hospital bill in California for the same accident," she wrote. "USA is not the land of the free, it's the land of the overcharged. OUCH."
When fans asked her in the comment section about why she's in Mexico, she replied that she was living there for now.
"My father lived in MX for years," adding that her aunt and uncle are teachers there. "It's in my blood to stay in the heart centered land…I came here to heal my insides and it's really helping."
Her given name is Rósa, which she's recently been using more and more online.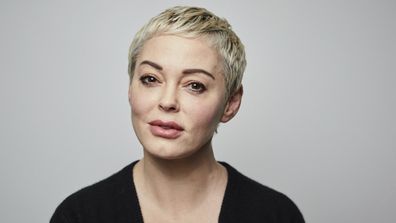 McGowan has openly criticised both presidential candidates in the past.
"What have the Democrats done to solve ANYTHING?," she tweeted in August, after calling Democratic nominee Joe Biden "a monster".
"Help the poor? No. Help black & brown people? No. Stop police brutality? No. Help single mothers? No. Help children? No. You have achieved nothing. NOTHING. Why did people vote Trump? Because of you motherf——."
In 2016, she wrote an open letter claiming that Trump was responsible for causing a "worldwide sickness".
"He is a murderer in the making," she wrote of Trump. "Do NOT AID AND ABET A CRIME."
McGowan has been fairly absent from social media of late, and recently shared on Instagram that she got an emotional support dog named Pearl.
"I've been feeling shy lately. Nothing I think of posting feels meaningful enough, but this is my therapy dog for trauma and she brings me joy. Hope you are safe wherever you are. Xxxx Rose & Pearl," adding a Mexican flag emoji and "te amo!".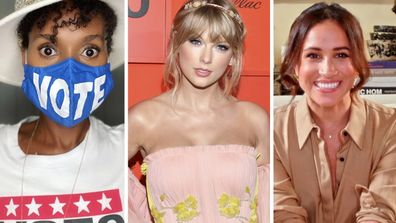 All the celebrities who have posted about the 2020 US presidential election