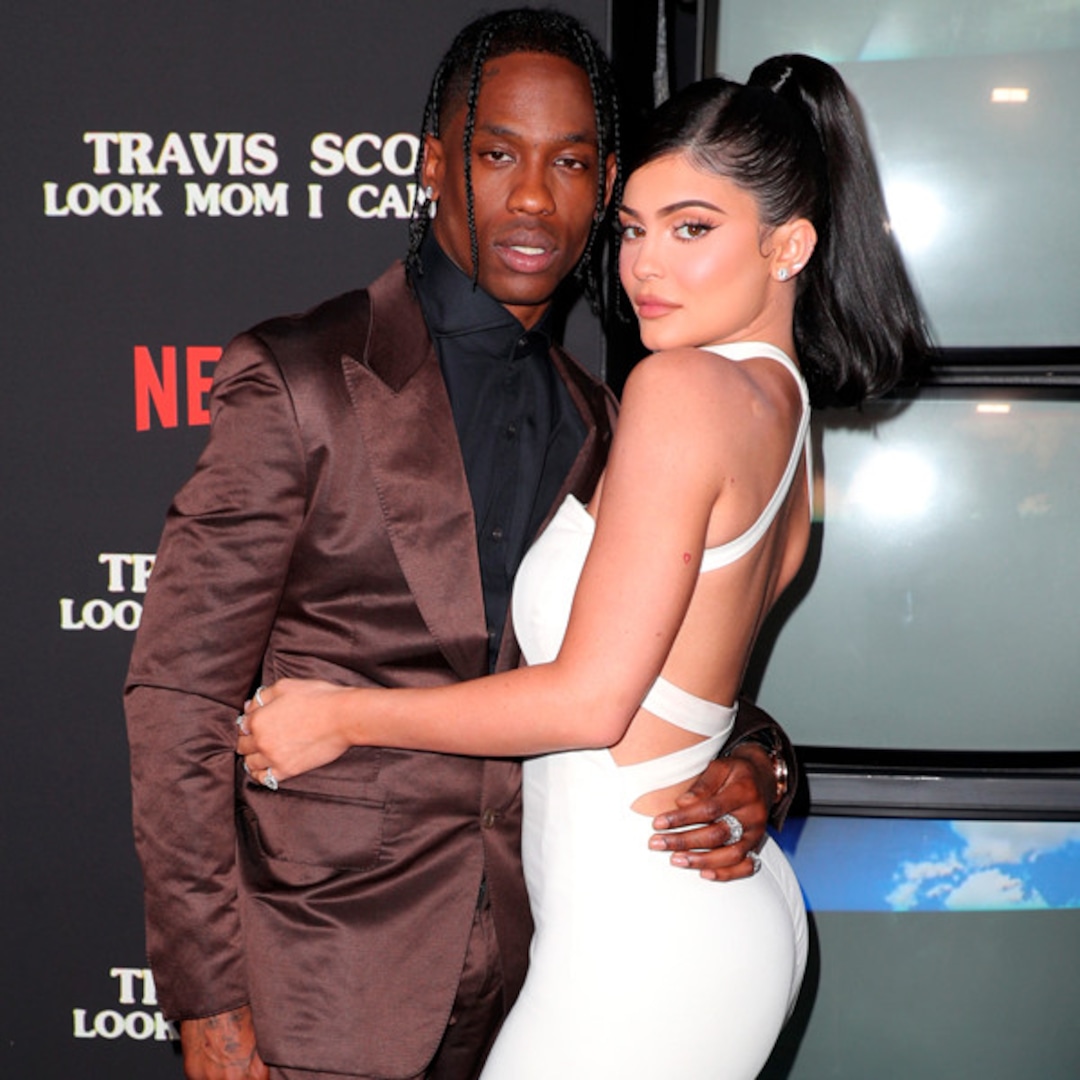 A year after the breakup, they were said to be navigating their roles as parents, apart. "They aren't together romantically and are doing their own thing," we learned at the time.
Throughout the pandemic, they proved they still show up for each other in big ways. For example, in December, Kylie and Stormi took her private jet to Houston, Texas, to support Travis' charity event before Christmas.
To celebrate his daughter's 3rd birthday yesterday, Travis wrote a little poem on the 'gram, saying, "3 is bigger than 2/ 3 more years of love that's true/ 3 more inches u might have grew/ 3 more years a lot to dooo!!!/ 3 more TIMES I LOVE UUUUUU." He added, "Happy bday to my Lil storm storm."
Not to be outdone, Kylie threw her baby the third annual "Stormi World" party, treating her family to a giant candy bar, natch. And last week, Kim, Khloe and Kourtney Kardashian all joined the mother-daughter duo for a destination birthday bash in Turks and Caicos.