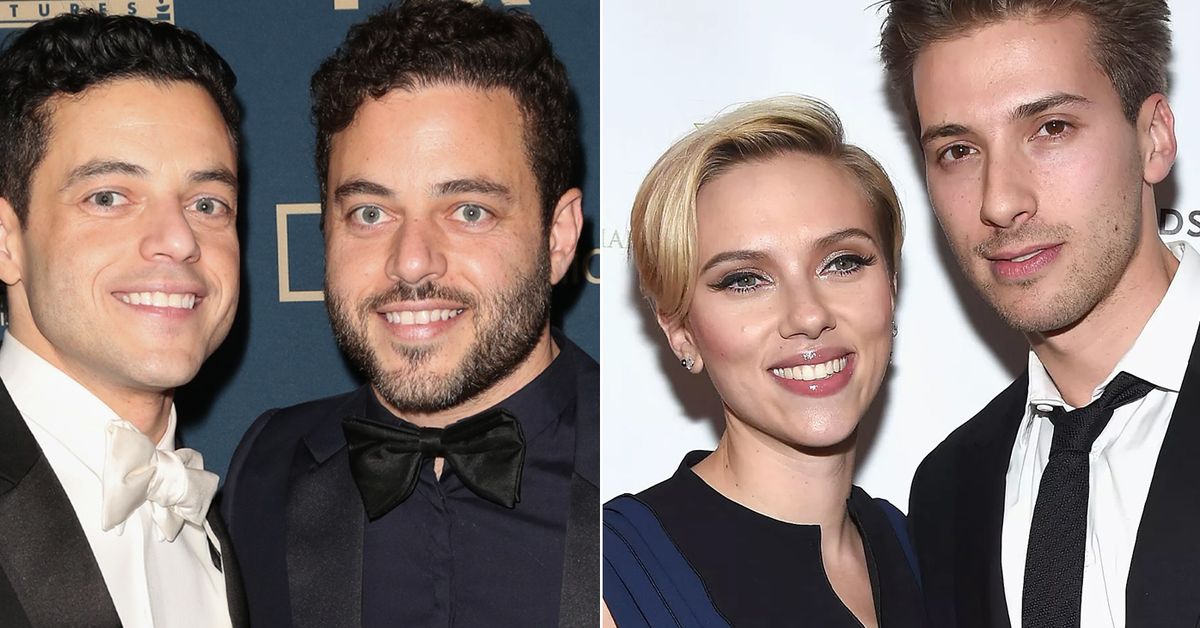 Bohemian Rhapsody star Rami Malek (left) has a twin named Sami! Rami is four minutes older and they're identical. They were born on May 12, 1981.
On The Graham Norton Show in October 2018, Rami shared a story about how he helped his brother cheat for the performance part of an exam. "He was at UCLA, and he was studying Greek studies as one of his degrees, and he was having trouble passing — he was actually not going to graduate," Rami recalled in the presence of Sally Field and Chris Pine.
"I was coming back from acting school and he said, 'Listen. My teacher has offered me the points that I will need to graduate, I just have to deliver a Greek monologue from a Greek tragedy. What are the chances you know a Greek tragedy?' I said, 'Actually, I just did this.'"
He went on to describe his performance and how it got his brother the points he needed to pass.